Ever since the outbreak of COVID-19, all of our lives have changed quite a bit. A lot of us started to work from home. We avoid traveling, and we see each other less, so that we can all be safer and the pandemic can be over sooner. Allison Preusch (@allie_preusch91), our guest for this week's Wantdo Stories, is probably one of those people affected by COVID-19 the most. As a lead COVID-19 nurse, a mom, and a wife, Allison dedicates her time keeping her family and other people safe. We hope that more people can learn about her life as a COVID-19 nurse. We would also like to remind everyone that during this special time, there is no being too cautious.
Wantdo: First of all, please introduce yourself briefly.
Allison: My name is Allison Preusch currently I am a Lead COVID19 nurse for my Hospital in Sunnyvale, California. Though before COVID-19 I was a fertility nurse. I have been in the medical field for 10 years. I am also a very proud mom of a crazy, funny 9 year old daughter and a proud wife to a wonderful husband. I am also in my spare time (which is not that much currently with my hectic nurse schedule) a blogger of everything I love from food, to fashion, to adventures, and beyond.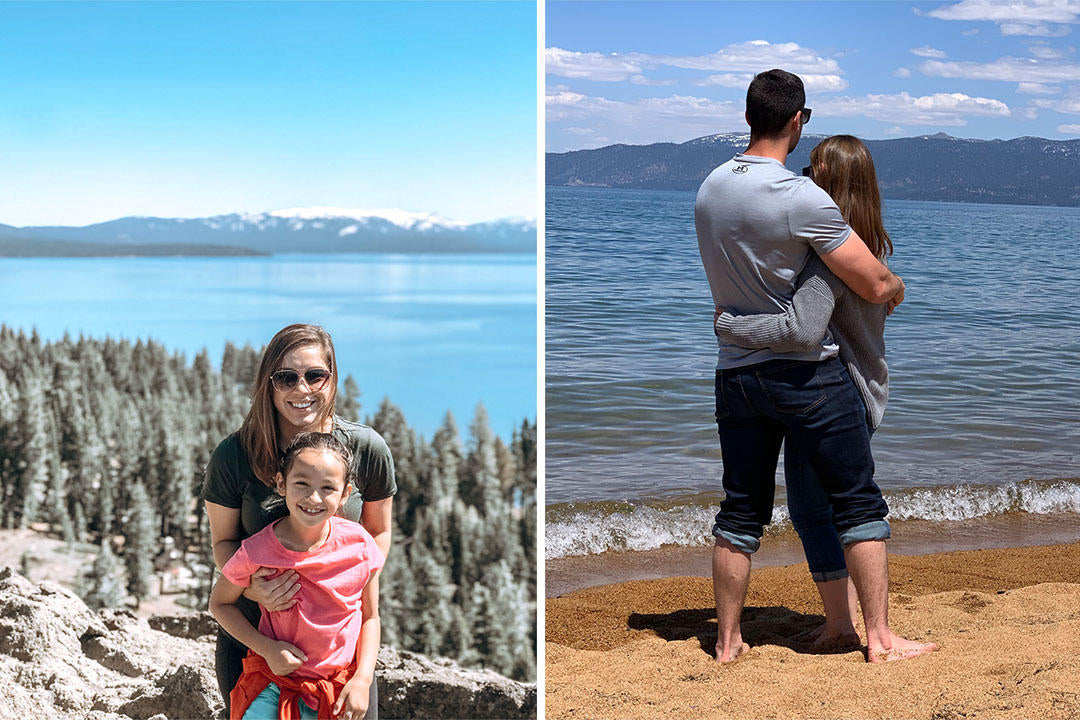 Wantdo: What are 3 things you are most passionate about?
Allison: The three things I have a passion about are family, nature, and being the very best nurse I can be. Oh if I could pick a forth thing it would be food. Each of the three/four things I mentioned bring so much love and beauty into my life. 
 
Wantdo: What's an exciting thing going on in life right now?
Allison: Is there something exciting going on in my life? Hmmmm good question. COVID has changed my world so much, but the one thing it did help me remember is to find ways to create a haven for ones self. Which I did by starting my garden, coming home after a long day and toiling away in my garden and watching food grow and then creating fun meals with them has been very exciting. It has made me connect back more to nature and my roots as being part Inca Indian, from Ecuador. We have a very deep connection with the earth, protecting her and understanding her.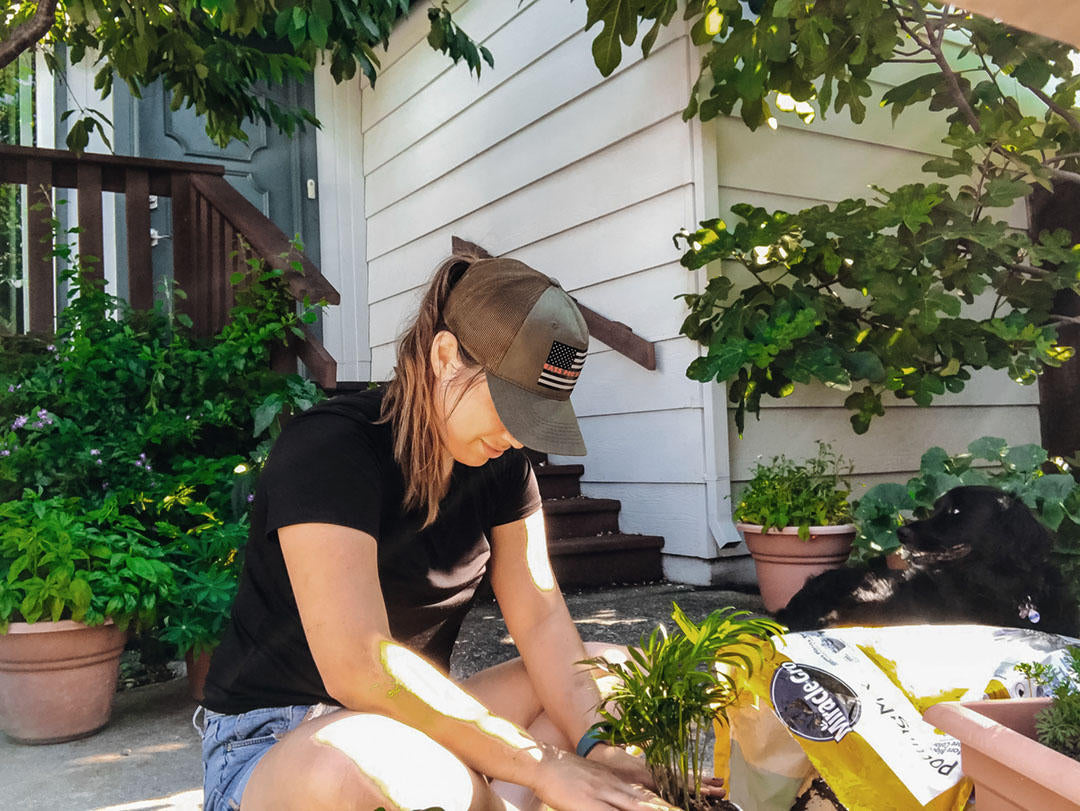 Wantdo: Is there anything missing in life right now?
Allison: I would say something missing right now is connection. Not being able to see my grandma and hug her and kiss her has been the hardest thing for me. I would see her about once a week before all this started and have dinner and spend good quality time. But I can't do that now for her safety. But I have found writing her letters brings her joy as she is very much in love with receiving hand written letters. 
 
Wantdo: What's it like being a lead COVID19 nurse? 
Allison: Being a lead COVID19 nurse is definitely different as there are many different aspects I am responsible for. I not only run the day to day operations, but I step in to be one of the testing nurses quite often, to swab people. I am responsible for making sure the clinic has enough supplies, that schedules are being maintained, training new staff who come on, as I have trained all the current testing nurses for the site, and writing new procedure lessons, on top of Testing too.
 
Wantdo: What's your daily schedule like? 
Allison: My daily schedule is I wake up at 5am every day and try to have breakfast and kiss my family goodbye so that i can be at work by 6-630 am, testing begins by about 820-830 and runs until 4pm. I am usually leaving the testing site by 430-5pm to go home to shower IMMEDIATELY(do not do anything else before that crucial step), then garden, make dinner, spend some time with my family before my daughter is in bed by 830. Then by 9pm i am on my computer to do more work for the clinic and trying to write content for my blog. I usually am not going to bed until 1130- midnight most days. I am currently working on site 5 days a week then at home 2 days a week working from my computer.I have not taken any time off since February. The job of being lead is basically all encompassing, which is why spending 1hr or even 30 minutes in my garden is important, it gives me that time to let some of the stress go.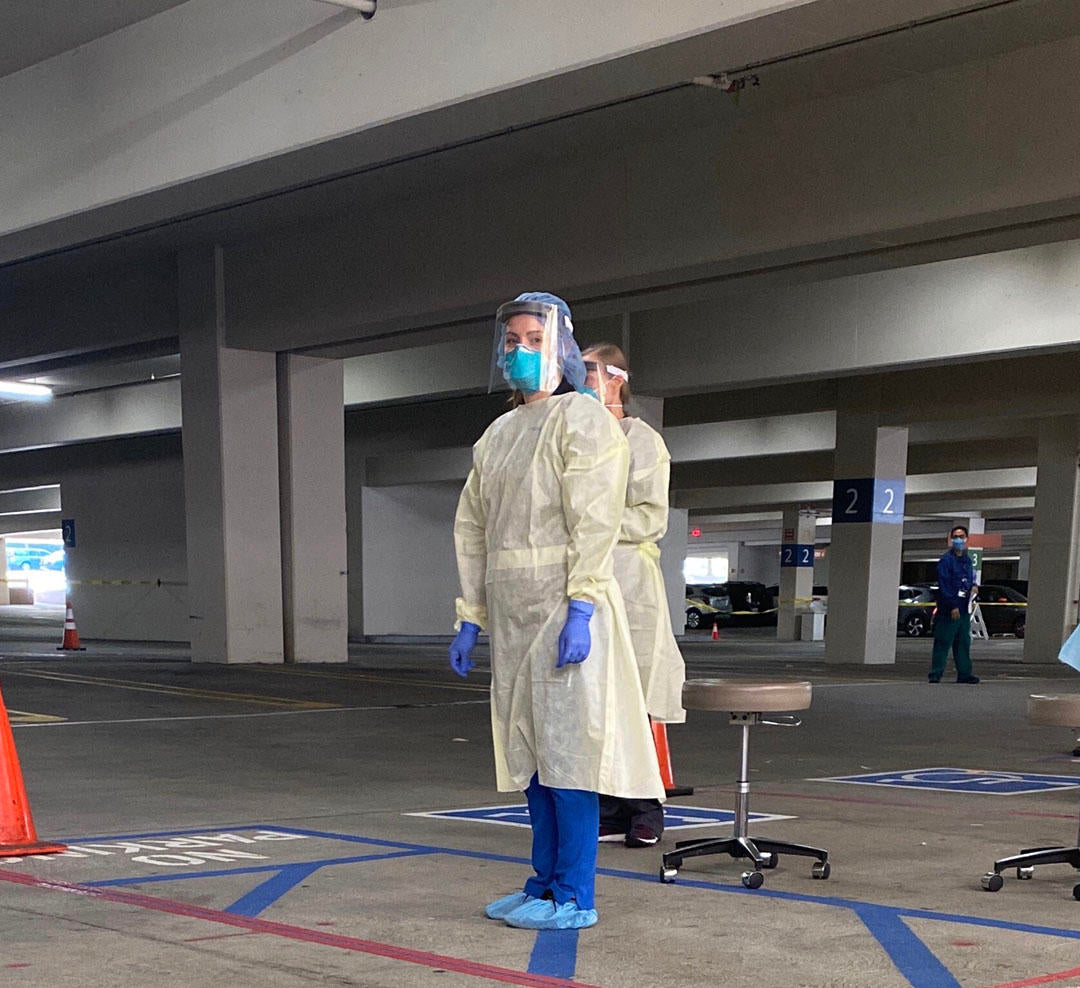 Wantdo: Do you have any stories to share from your experience of being a COVID19 nurse?
Allison: The experiences I can share is that people are not being their normal selves, with the stress and fear that is coming with fighting the virus it is causing people to lose their compassion for one another.  On average the testing site is seeing between 200-300 people a day and that number is increasing, a lot of people come to the site with many different feelings going on from fear, to anger, to sadness, adn confession. As a nurse I try my very best and so does the staff to put patients at ease, but sometimes that is just not possible.  So if there is one thing I can stress is this, remember to have compassion for your fellow human, we are all going through different hard times and we never know what the next person is experiencing.  I had a patient the other day who after I finished testing her told me "thank you for being here and doing what you do, it matters". Those words brought so much joy and gave me an extra boost that day that I desperately needed as I was feeling down as many patients before her were not happy that had come before her. I highly encourage everyone to be kind and show kindness, as we carry on through this time, and remember " The light shines through the darkness, and the darkness can not overcome it".
 
Wantdo: What is your favorite outdoor activity and where is your favorite place to go outdoors?
Allison: My favorite outdoor activity would have to be hiking. Especially finding new places to hike, find new places to explore. Oh if I have to choose one place, it would have to be my second home in Colorado. The nature there is absolutely stunning and you have this amazing combo, of mountains, flat land, and rivers. I feel so at peace when I am back in Colorado. A lot of my family resides there as well, I am hoping to either have a second home there or to move there in the future. 
 
Wantdo: Name your favorite piece of Wantdo clothing you purchased and why.
Allison: My favorite piece is my Wantdo's Black Winter Parka Snow Coat, it is the perfect winter coat. It is waterproof, with a nice soft shell, and has wonderful fleece lining even in the pockets to keep your hands nice and warm. It was a nice heavy coat but with out feeling like you are weighed down. It was very nice to move around in too. I love it and it stood up to the ultimate test for me which was a Colorado winter in the Rockies.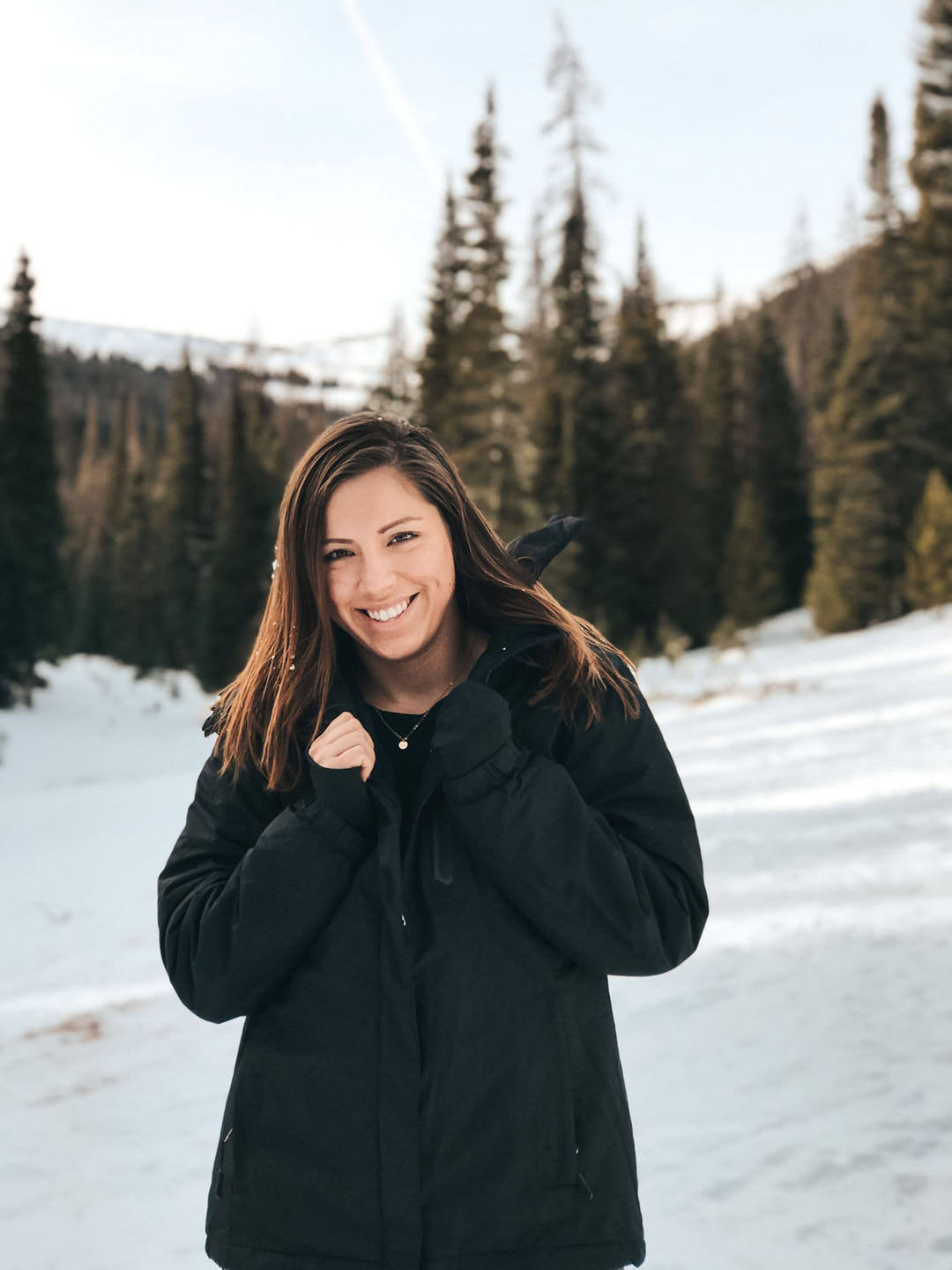 Wantdo: Did you make some memorable moments when wearing the item?
Allison: I made great memories with it last year from Christmas when my family went to Fort Collins Colorado to visit my brother and his family. We on Christmas morning got up opened all our gifts and then headed into the Rockies Mountains to spend the day, sledding, hiking, snowball fights, and bustling snow man. It was beautiful for my brother and I to stand side by side and watch as out daughter's played together laughing just how we did at their age. It's a trip I will remember for my life time. Plus I was never once cold as my Wantdo's jacket protected me through it all.