It has almost been a month since our first Wantdo Stories. We have enjoyed getting to know the people who are wearing Wantdo, and I have always found that there is a lot to learn from our interviewees. This week, we have Juliana Yeomans (@theroamingpup), who by her own description is "a techie by profession and an equestrian by passion". Her love for her career and her life on horseback is apparent, and we got some really good advice on keeping a work-life balance from her. However, before we get to that part. Let's start with her biggest passion in life.
 Passionate for friends and family, "fur-children" and her career.
Juliana is most passionate about her friends and family, and she made sure to prioritize them before everything else. In our interview, there is something she said that made a very deep impression on me. "Life is short and is made longer by the memories we make with our loved one." I believe many people have must have reached the same realization during COVID-19. It made us think about what the most important thing in our lives is, and we should not forget about that when this pandemic is over.
Juliana has two lovely sweet horses that she cherishes. They are Beylie and his retired momma brandy. Riding horses is her favorite outdoor activity. She loves being able to experience nature from the saddle, and for Juliana, being out in nature has always been an escape which she loves. She also got an opportunity to attend a huge equestrian competition called Sport Horse Nationals with my horse Beylie and my close friend named Laura Yelavich (who is a WantDo fan, too). She is so excited about it and we definitely wish her the best luck at the competition. She also has two adorable pups Daisy and Winston who adventure everywhere with her.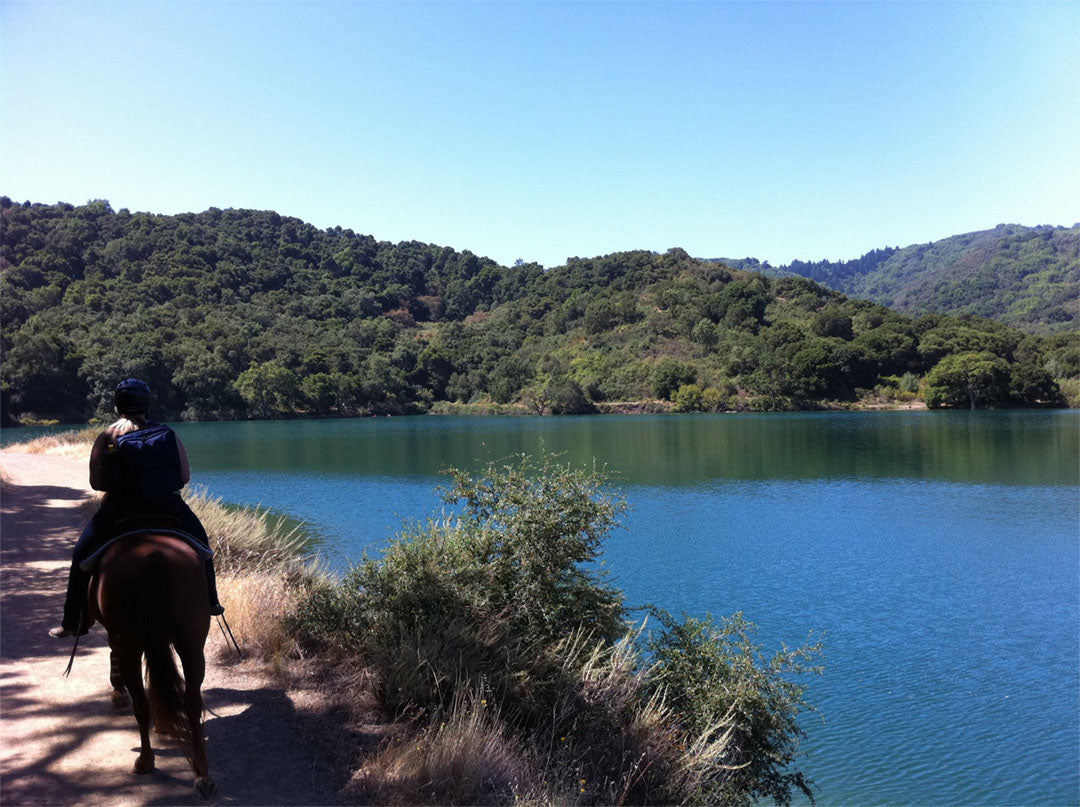 Being an avid lover for nature, living in Northern California is such an advantage for Juliana and she said she is always thankful that she has the access to beautiful national parks and the outdoors in my daily. Her favorite areas are Rogue Valley in Oregon and Lake Tahoe, CA.  In addition to the beautiful places at home, she loves to travel abroad as well. Her last big trip was to Norway, and she thinks it is one of the most beautiful places she has ever been to. However, at the moment, she is not able to travel far which is the biggest thing that is missing in her life. She misses hiking and exploring other countries and Patagonia is on the top of her wish list.
 
Juliana is also passionate about her career. She has worked in several startups, in which she specializes in operation, specifically people operations. She loves her career because she believes she has the power and opportunity to affect real change within her organization to keep her team members happy, healthy, and motivated at work. It brought her happiness to her life when she makes their day better through the work she does. Apart from her day job, she is also launching her own blog and online shop, The Roaming Pup (@theroamingpup), for adventuring with pups. She clearly has a lot on hand, so we asked her how she manages to maintain a work-life balance.
 
Advice on achieving work-life balance.
 
Juliana admitted that it can be hard to achieve the balance. However, she believes in the mantra of living life to the fullest, keeping in mind self-care of course. One piece of advice she gives is "to set expectations for your goals and to remember to always be kind to yourself. Any progress you make towards a goal is still progress, the only person keeping track of the score is yourself so be kind to yourself and take a moment to celebrate, or appreciate every step and accomplishment you achieve." Sometimes, we are our toughest critics, especially when we have high expectations for ourselves. It is definitely helpful to keep Juliana's advice in mind so that we can stay motivated while we try to reach our expectations.
 
On Making time for friends and family.
 
In terms of reserving time for friends and family, Juliana said that with all the work that "#startuplife brings it's all about putting the effort in!" She checks-in with almost all of her friends and family on a weekly (though usually daily) basis, just to see how they are, and take an interest in their lives. She said she is lucky enough to have her parents living in the Bay Area as well, and normally she makes a commitment to see them at least once every other week, even if it's a brief nice to see each other and check-in. 
 
As for friends, Juliana said it helps when you and your friends have common interests. For her, she has some non-horsie friends and equestrian friends. Her equestrian friends board at the same barn so they would see each other at least once a week while caring for horses. They would schedule trail rides, hikes, arena time to help each other practice riding skills, and shows which often turn into weekend adventures as most of them are more than one day long. Her non-horsie friends, on the other hand, are interested in entrepreneurship and hiking as she is. They would plan weekend hikes where we can catch up and enjoy nature together when someone needs a break from the "hustle and bustle of the Bay". They would also schedule coffee shop "work sessions" to discuss their personal projects and provide each other suggestions when needed. Juliana said that she is extremely lucky to have the kind of friendship she does. "I have a group of very strong, career-driven, and incredibly supportive women around me. We push each other in the best ways."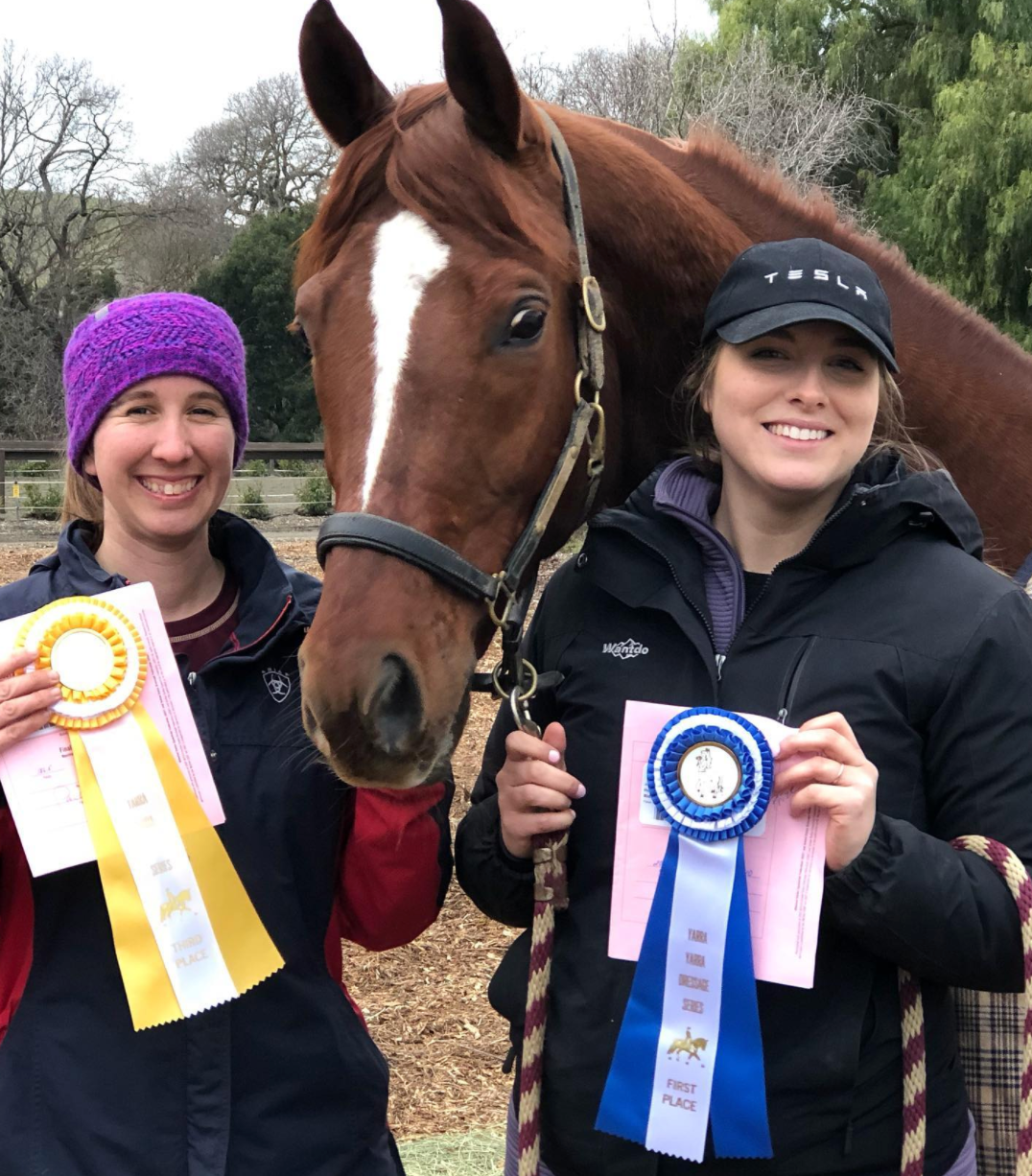 Speaking of make accomplishment with friends, Juliana shared with us a story with us of her, her friend, her horse, and Wantdo. Juliana and her friend Laura took Beylie to his very first Dressage show. They took Beylie, a western horse, on a whim to fill in for my friend Laura's horse, Prince, who came down sick right before the show. Beylie had only been ridden in an English style saddle one other time and had never shown English in his life, let alone a dressage pattern. They also pulled him right out of pasture as this year Juliana decided to give him a winter vacation without work. What was even more remarkable that day is that through all those obstacles Laura and Beylie walked away champions in one of their classes. As Juliana recalled, it was so cold that day, but she was toasty warm in her Wantdo jacket the entire day.
 
Juliana told us that this jacket is her favorite Wantdo product. She said, "It's difficult to find affordable winter wear that can handle the rough winters at a barn and keep you warm during storms with incredible downpours and winds of upwards at times of 60mph, did I mention the amount of mud too? It's a muddy hobby. The extreme weatherproofing is proving invaluable in the winter months having to be outside cleaning paddocks, walking horses, or whatever other tasks may arise. That jacket has kept me warm and dry all winter and still looks like NEW!" We are very proud that our products can really solve a problem for our customers and we are also glad Wantdo was there to witness their achievements.
Take good care of yourself.           
The last bit of advice to keep a work-life balance that Juliana gives is to prioritize self-care. Remember to spend some time with your friends to take your mind off your work momentarily, or spend some time with yourself, meditating, doing yoga, or anything that makes you feel good about yourself. Listen to your body, when you need rest, give it rest. "And lastly, say yes to adventure when it's presented to you, life is short, don't let it pass you by", Juliana said.