This week we have Julie as a guest on Wantdo Stories. Julie is a Marketing & Communications Specialist at a company that designs and builds waterparks, which is pretty exciting itself. Yet, she is also an avid hiker and a blogger. She records and shares her adventures on Instagram (@summit_searcher) and on her blog: summitsearcherblog.com, and has gained over 5K Followers since she launched her blog and her Instagram in June. She was very generous to share her story and some hiking tips with us. Please read on to learn more about Julie and about Summit Searcher.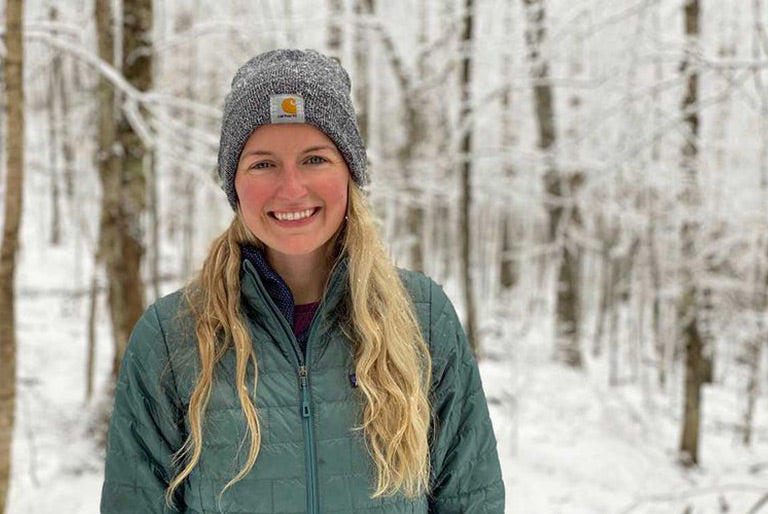 First, we asked her what are three things that she is most passionate about, she said, her family, her fiancé and her friends. Clearly, people are what Julie cherishes the most in her life. For Julie, her mom is her best friend and someone she is incredibly close with; her fiancé is her biggest supporter and hiking buddy; her friends are so loving and fun that she always thinks herself so lucky to have them around. Julie believes that "relationships are the most important thing in life and in order to succeed you need to be sure to dedicate time and energy into them – don't take anyone for granted!" I think there is a lot to learn from her words. Sometimes, relationships becomes so hard because we are taking them for granted and we are not communicating enough or putting enough effort into understanding each other better, especially with the people we are most intimate with.
Apart from her family and friends, Julie also loves travel. "Getting on a plane and visiting a new place, trying new cuisine, experiencing their culture and just seeing all the different sites" are what she loves about traveling. She was very excited telling us her trip to the Amalfi Coast & Paris for New Year Eve with her mom last year. However, due to COVID, Julie, like many of us, is not able enjoy the pleasure of traveling right now. Her wish list of travel destinations keeps getting longer, but she wasn't able to cross any one of them off. It is hard to believe that it has almost been a year since the outbreak of COVID. We hope the pandemic can be over soon and all of us can regain the freedom to go to the places we want to go.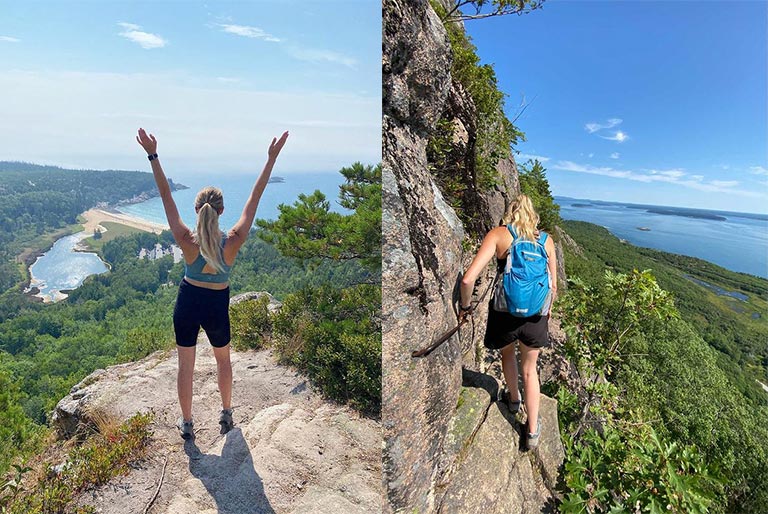 Although it has not been possible for Julie to travel, she has definitely found a safer substitute – hiking. She has always loved the outdoors since she was little. Skiing, hiking, or just playing outside is very enjoyable for her. During COVID, when she could not find better things to do, she started focusing on hiking. In May, she went for a hike with her fiancé to Crane Mountain in Lake George. They had a such a good time during the hiking that, when they came back home, both of them are certain that they wanted another one, and that's when they stumbled across the Lake George 12ster hiking challenge (you can read all about their experience of doing this challenge here). Julie and her fiancé quickly fell in love with hiking and they started to hike a peak almost every weekend. They accomplished several of the Lake George hikes, then moved to the Fulton Chain Trifecta and keeps conquering mountains as often as they could.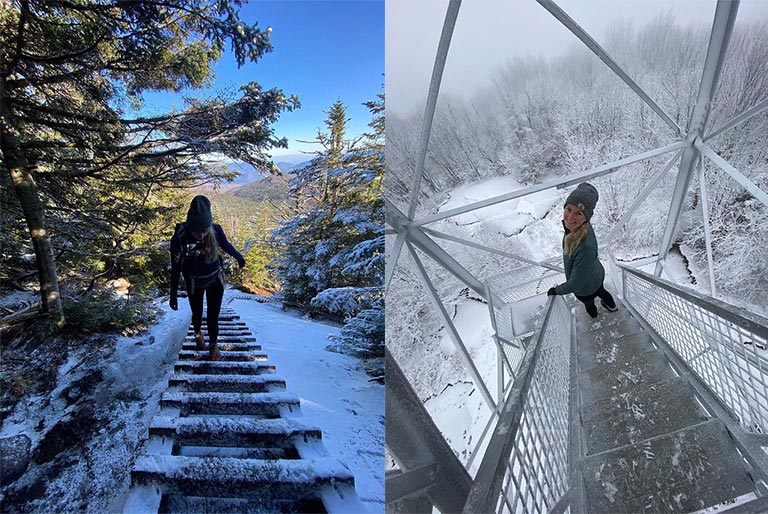 When they started hiking, Julie wanted to share all of the photos, and she thinks it would make sense to create a specific Instagram account for all of her hiking adventures. She launched her blog and her Instagram in June. That is how Summit Searcher was born. She quickly discovered that she really enjoys sharing the hiking stories and the joy with her followers. With persistent postings, she was able to gain over 5K followers, have over 5 company sponsorships, developed a YouTube channel, and have over 32 blog posts on the website during the past 6 months.
Nevertheless, for Julie, it is not just about achieving higher numbers. She thinks the most rewarding part of being Summit Searcher is that she was able to build relationships with people through blogging. Julie says, "the people have been so kind, and so supportive while watching me grow – and have really been so wonderful to get to know. Plus, it's really neat having people recognize me on the trails and get to chat with them in person."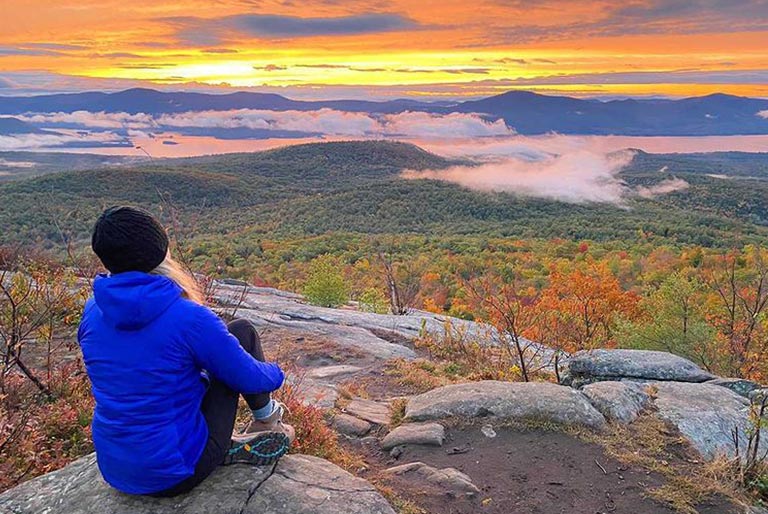 Although Julie pick "summit searcher" as the name of her blog and Instagram because it is iconic and it is the Instagrammable moment, for her, the summit is not the best part of the hike. She admits that it is incredibly rewarding to reach the summit and soak in some epic views. However, the real thing that drives her to the mountains is the entire hike itself. The time in nature is very therapeutic to her. She loves the quietness of the woods, the smells of the vegetation and the dedicated/candid conversations she gets to have with the person she is hiking with. Through experiencing the entire hike using all her senses, she also finds each mountain has its own personality. "Each mountain offers a different experience, different terrain, different weather conditions, different overall feel." For some people, the hours of hiking before reaching the summit might be a process they have to endure, but she sees it as a chance to wash away the stresses from the daily life and to escape from all the craziness. Because of the appreciation of the entire hiking experience and the strong will that drives her to finish what she started, she has never felt like giving up during the hikes, despite there were several times that she was out of breath.
We also asked her which mountain she enjoyed most so far. She said, the more variety – slabs, rock scrambles, ladders, in a hike, the more she enjoys it, and so far, her favorite hike has been Big Slide in the Adirondacks. It was her 7th high peak she has done. Not only because it was a gorgeous bluebird day, but the trail itself has been awesome for her. "Lots of variety and weaves in and out of the trees showcasing some stunning views of the lower Grant Range." At the moment she is mainly focusing on the Adirondack Mountains, but she is really excited to check out the White Mountains in the New Hampshire, the Catskills and mountains out West.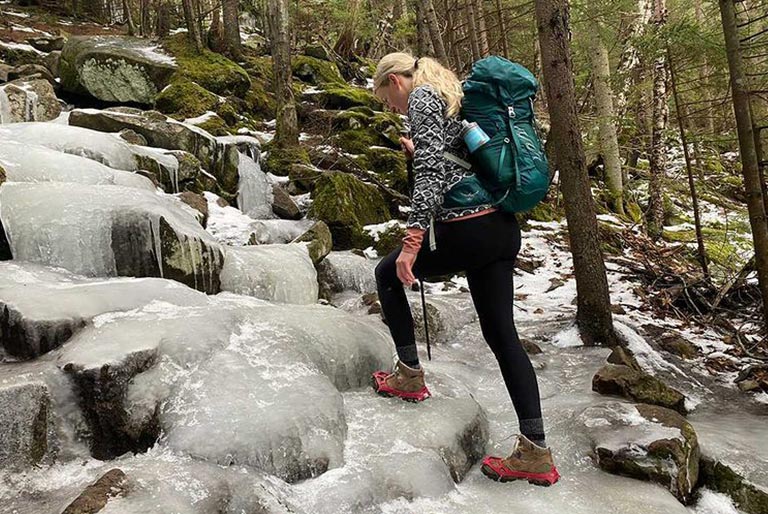 Because she is such an experienced hiker, we also asked her how she prepare for a hike to provide some guidance for hiking newbies. Julie says her main preparation for a hike is with her research. Every time before she hikes, she looks up all the specifications of the hike – length, elevation, location and reads reviews on the hike - was there a lot of blow down recently? Any difficult spots she should think about? How difficult did people find this hike? Any information on parking? She would do an extensive amount of research to make sure that she prepared for any possible situation. 
She shared with us a story which she believes every hiker should avoid. She was hiking Cascade in the ADKs and it the temperature was only 13 degree. One gentleman approached her and asked her if he was going the right way and how many miles the hike was. "This is so dangerous" she tells us, "prior to doing any hike (especially this time of year) you should read up about the hike, download or have a hard copy map and then gear up." Things that she might prepare are lots of snacks, extra clothing, trekking poles, emergency equipment in case you have to spend the night, a water filtration source a headlamp etc.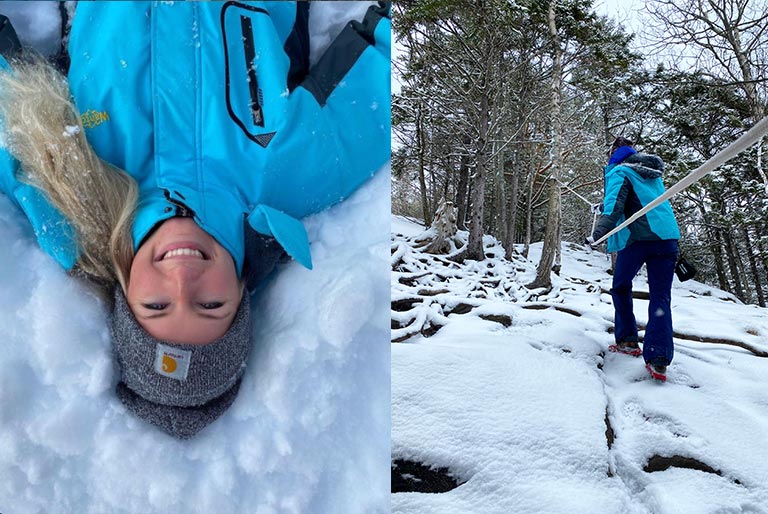 It is also important to wear the right jacket when you are doing activities outside. Julie tells us that her favorite Wantdo product is Women's Waterproof Winter Coat and really love it. She once wore this jacket on her trip to ski Whiteface with her best friend, Jess. It was her first-time skiing Whiteface, and she remembers being so nervous as they took the chairlift all the way up to the top of the mountain. When she started skiing down, she remembers such a feeling of joy and excitement – "I was doing it!". She says she just remember laughing and smiling so much, having the time of their lives. "And I did it all in my Wantdo jacket", she said. She has owned the jacket for about 3 years, and it has never let her down. "It's waterproof and extremely warm. I used it when I ski and when I hike in super cold conditions. It's reliable and durable and a coat that I am so happy with – plus it looks cute too!"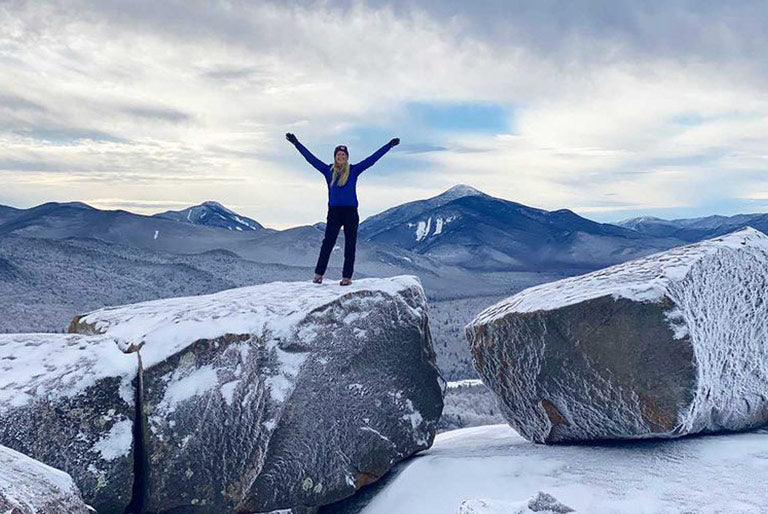 We started this interview because we believe, as an outdoor enthusiast, Julie must have a lot to share with Wantdo and our fans. We are surprised to find that Julie has a lot more in common with us than the love for outdoor. Just like Wantdo values our customers the most - their experience shopping at Wantdo and wearing Wantdo, Julie also appreciates the relationships she has formed with her readers. In addition, Julie said we need to be well-prepared before we go hiking, and Wantdo cannot agree more. That is why we strive to be the most trusted brand and to protect our customers from any unexpected element when they are out in the nature.
It was such a pleasure getting to know Julie and we have always appreciated every chance we have to connect with our customers and getting to know every one of you. Please comment down below if you want to share your thoughts on Julie's story or if you would like to share your story with us.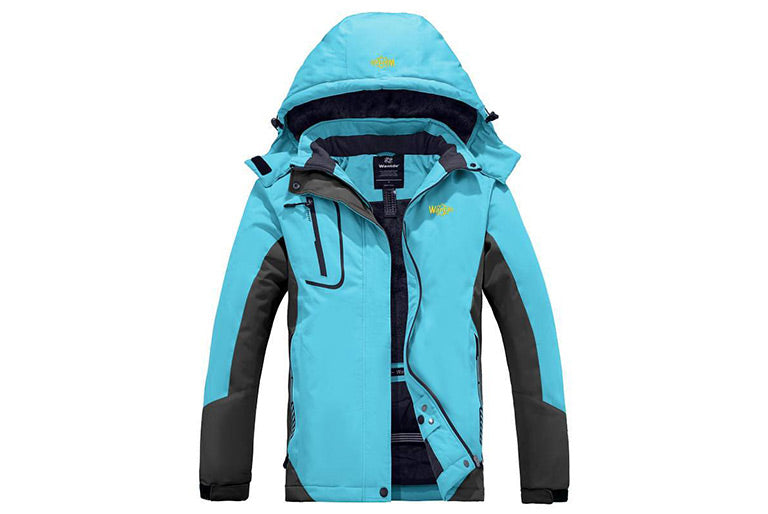 Shop for Julie's Favorite Jacket: Women's Waterproof Winter Coat Ski Jacket & Snow Rain Jacket with Hood