As the weather getting colder and colder everyday, I bet you are thinking about getting a serious jacket that can protect you from the dreadful winter wind and snow. Wantdo has just come out with some new parka jackets that offer you warmth and style at the same time. Read on to find out more about them!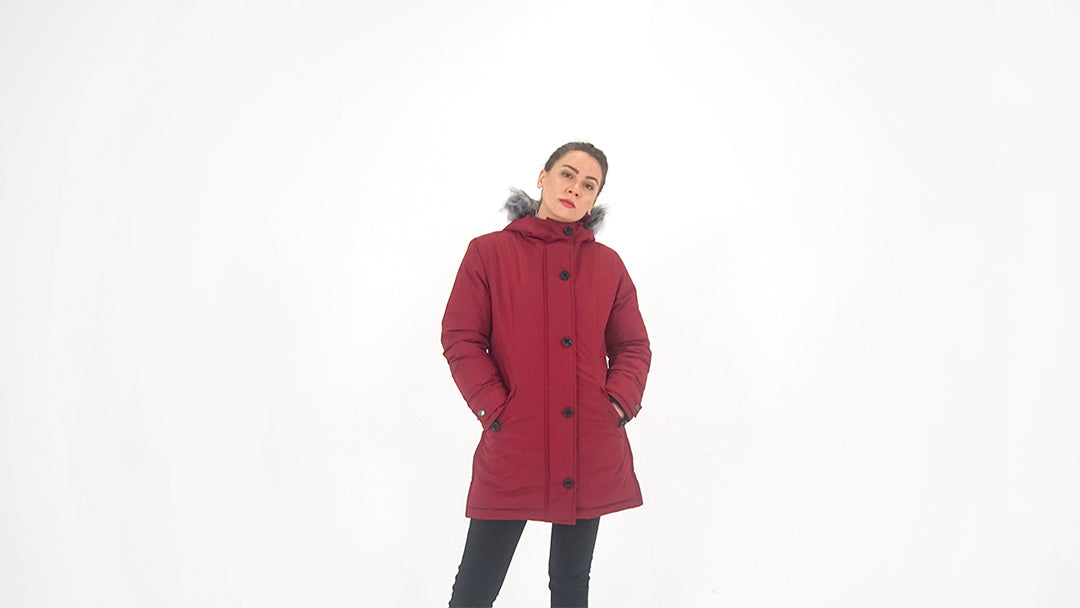 Padded with Warm Insulation
The first thing that a good winter jacket has to fight with is the low temperature. The new parkas are packed with either down or synthetic fibers that provide great insulation from the winter coldness.
At Wantdo, down feathers are sourced from trusted suppliers that have been audited for compliance with the RDS (Responsible Down Standard), which ensures the feather comes from animals that are not subjected undue harm or mistreatment.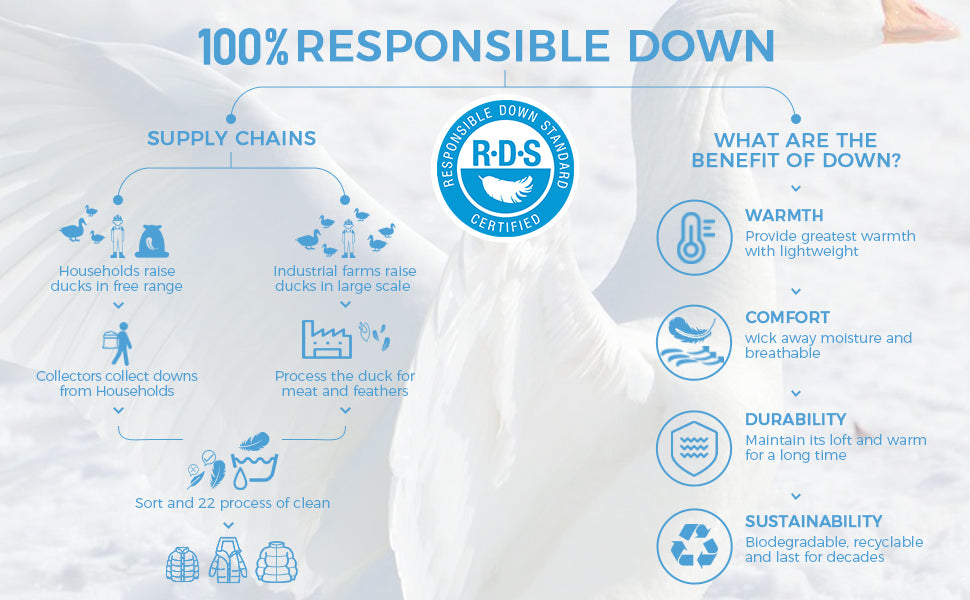 Wantdo also performs Sfresh™ Exclusive Washing process to remove microbes, metal, animal fat and dust with eco-friendly detergent safe for the environment and for human. We all know that down is a great insulation material, because of its ability to lock warmth and its lightness. With more than 200g high-fill down insulation, these down parkas are guaranteed to keep you warm. It is especially notable that some company will mixing other materials with down to lower the producing cost, but that will make the coat heavier. Wantdo's newest parkas, however, use 90% down feather, so that they can offer high thermal efficiency without weighing you down.
However, for people who might be allergic to down feather or want a more budget-friendly jacket, Wantdo has also introduced new styles are filled with synthetic fibers. These high quality ultrafine spherical fibers have efficient thermal insulation function. They are manufactured to mimic the form of natural down and have accomplished to have the same excellent effect of blocking cold air from entering. There is no doubt that these jackets can keep you toasty warm in the nasty cold winter.
Windproof and Waterproof
Apart from the low temperature, wind and snow are the second enemy we are to combat with. Luckily, we have developed fabrics and constructions to keep them away from you.
These new parkas are made with waterproof fabrics that can protect you from light rain and snows in the winter. The PU membrane and Teflon coating ensure that the water cannot penetrate the fabric, which keeps you dry and also keeps the filling fluffy and warm, even when it rainy, snowy or foggy outside.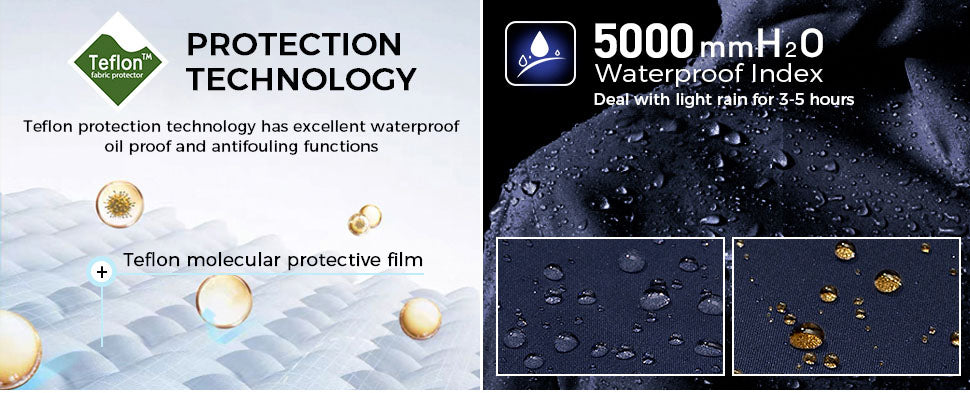 The big hood with faux fur trimming can protect your face and neck completely. The adjustable and ribbed cuffs and adjustable hem leave no chance for the wind to come inside.

Stylish and Comfortable Design
Admittedly, in winter we tend to go out less and stay in our cozy home more. However, when we are out, we still want to look fabulous and feel comfortable. Wantdo knows also took that into account when designing the parkas.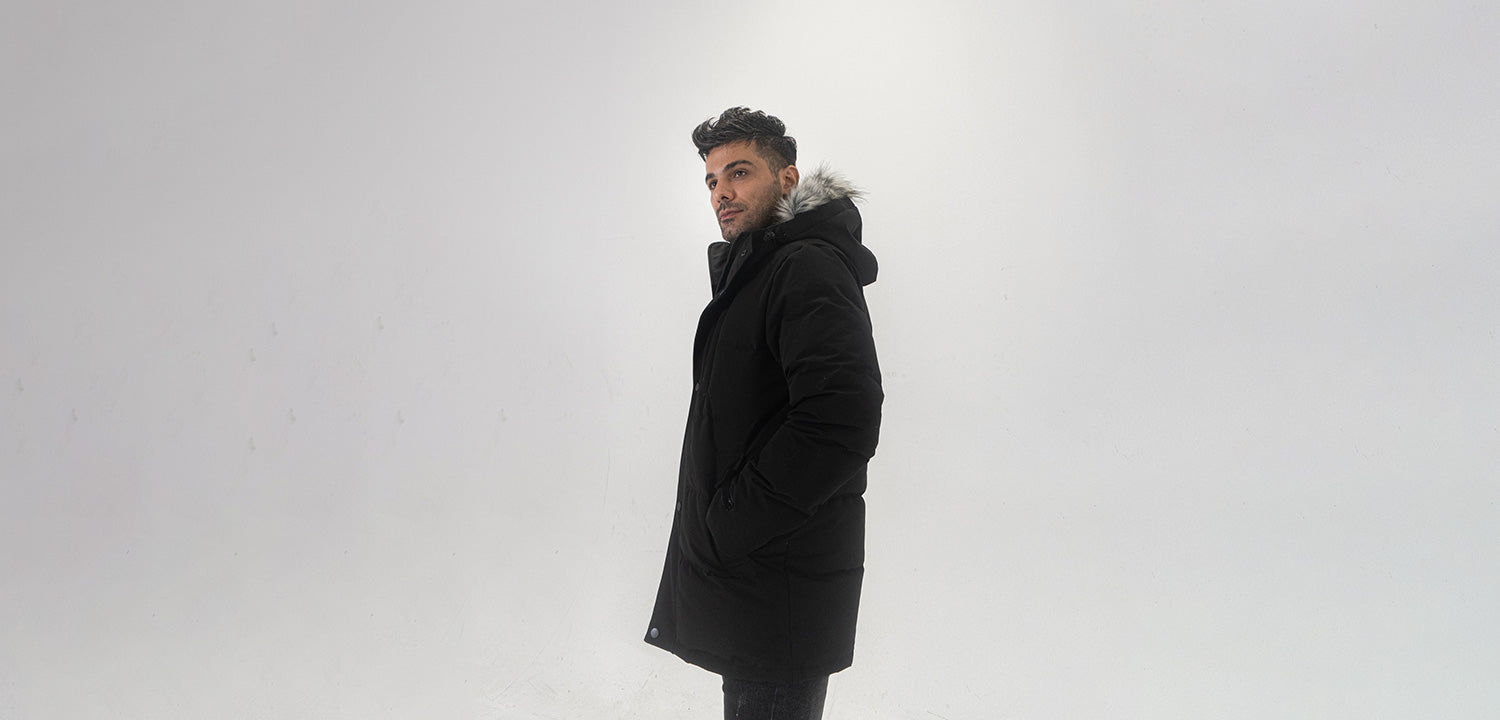 Men's Winter Down Coat with Faux Fur Hood
The newest parkas all comes in a very timeless style that will never go out of style. We know that nobody wants to look like a bear in the winter. Therefore, these parkas have a pretty slim fit on the body, considering how much insulation are filled inside them. The mens' parkas are all approximately hip length, which ensures warmth and mobility.
Women's long parkas are also at the hip length and are slimer at the waist to accentuate the feminine figure. Wantdo also came with a women's short parka that emcompasses a classic aviator style for those who prefers shorter jackets.
Great insulation, waterproof, windproof and stylish, Wantdo's newest parkas have excelled at functionality and aesthetics. Each style comes in various colors. Now, go check them out and get yourself an essential item for your winter survival kit!